Lawyer for rental contracts – Palma de Mallorca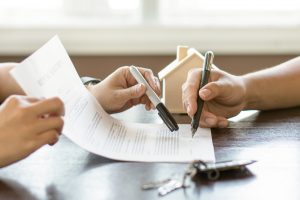 Law firm specialised in rental contract revision
Do you want to write a rental contract for a home or shop/business?
Do you want to review your current rental agreement, as a landlord or a tenant?
Does your current contract expire and you want to write a new contract?
Rental contracts drafting
Raso & Asociados Lawyers has an extensive experience in urban and rustic rentals of houses, villas, shops, business, flats and houses in Palma de Mallorca.
Although it may be tempting to write a rental contract with a draft downloaded from the internet, you must bear in mind that the LAU (Law 29/1994, of November 24, on Urban rentals), has been undergoing constant modifications. Since the Tenancy Law of 1964, the Boyer Decree (1985 Reform), normative modification of 1994, 2013 law, modification of Law 2/2015 and last Royal Decree-law 21/2018.
All these reforms of the rent law in Spain affect the important relationship between landord and teenant. The points where controversy arises and conflict exists are as varied as:
– The term of the rents, the extensions, the deposit, the advance notice, the update of the rent, the works to be done at the house/shop, the distribution of expenses, the requirements for termination of the contract by necessity, etc.
It is necessary to take into consideration each point with the client in order to be able to write the contract as best suits his interests.
Review of the rental agreement
If your intention is to review the current rental contract, to write a new one, to know how to be able to evict the tenant or protect yourself from the abuses of the landlord, it is just as important that the new contract is drawn up in accordance with your interests and in accordance with the current legislation.
The Spanish regulation of rental contracts is very protectionist with tenants, housing or business, which causes that the owners sometimes, according to the initial draft of the contract, may have problems with it.
Therefore, we recommend that if you want to rent a home, either as a tenant or landlord, and since the legal situation of the same will be maintained over time, the rental contract is drawn up by a professional attorney/lawyer/solicitor in the field to advise you, so that we draft it as most favorable to your interests.
We advise you to avoid internet contract drafts and copy-paste, since although the initial draft is correct, the articles are very variable, and it is necessary to know the law thoroughly so as not to screw up and regret it in the future.
As attorneys and lawyers specialized in urban rental contracts, we have seen a number of lawsuits caused by poorly written contracts, confusing and out-of-law clauses, leading to future conflicts. As well as situations that cause expenses for all parties having to go to Court.
CALL US AND A RENTAL CONTRACT ATTORNEY SPECIALIST WILL ATTEND YOU WITHOUT COMMITMENT
+34 971 72 42 31 / +34 600 33 8463
R&A Lawyers in Mallorca
Come visit us at our office in Palma