Lawyer specialised in Express Eviction – Palma de Mallorca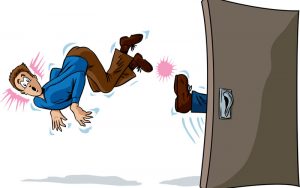 Attorney / Solicitor Eviction – Palma de Mallorca
We are eviction specialist lawyers in Palma de Mallorca. We have acomplished numerous eviction procedures in record time (Express Eviction). The average eviction time is 3-4 months.
If your tenant does not pay the rent, supplies or any other expense agreed in the contract, do not hesitate to file an eviction claim to him.
Our attorneys and solicitors will file an eviction lawsuit in less than 1 week.
How long do I have to wait to file an eviction lawsuit?
You do not have to bear the non-payment of the rent even a single month. On the day following the expiration of the agreed period to pay the rent, it is possible to apply the eviction procedure expressly. In the lawsuit we will jointly request the release of the tenant, the payment of the income owed, the seizure of the assets and the payment of Court costs.
What should I do if the tenant does not pay the month?
Although it would be the fairest thing, you should not cut off the supplies, since it is a crime of coercion (Art. 172 of the Penal Code) and on top of that you should bear being denounced by the delinquent tenant.
It is best to remain calm, follow the legal procedures and wait for the debtor's judicial release.
How long does it take to evict?
Well, it depends on the workload of the court, but the average is in 3-4 months.
Who pays the costs of the trial?
If your tenant does not pay the rent but is solvent, he will have to face the payment of the legal costs of the eviction procedure.
You must bear in mind that you will have to pay the costs, whether it is solvent or not, but if it is solvent, we will be sure to recover them in a short period of time.
CONSULT US WITHOUT COMMITMENT AND WE WILL INDICATE THE STEPS TO FOLLOW
RASO & ASOCIADOS LAWYERS
+34 971 72 42 31 / +34 600 33 84 63
We will assist you in our office in Palma