Express Divorce Lawyer Palma de Mallorca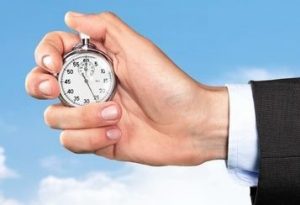 Express Divorce specialist lawyer in Palma de Mallorca
If both spouses agree to formalize a mutual agreement divorce, the procedures can be streamlined and an express divorce can be mutually agreed. This can be done at a notary or at the court.
EXPRESS DIVORCE at a Notary
€ 450 All Inclusive (Lawyer and notary)
Since the entry of the Express Divorce Law, Law 15/2005, of July 8, it is possible to get a divorce quickly, easily and economically directly before a notary.
The only requirement is not to have minor children.
If otherwise there are minor children, we must go to the Court to formalize the divorce, since the Law requires the Prosecutor to give the go-ahead about the regulatory agreement that the parents and the lawyer agree on for the minors.
What documents do we need to present?
– DNI of both
– Council registration
– Family Book
+
– Regulatory mutual agreement. Document that we will draft for us and that will be delivered to the notary on the day of the signature so that he can review it.
What procedures must be carried out?
Once we have all the documentation, we will make an appointment with the notary and we will go the day agreed to sign the divorce before the notary.
Once signed, the parties do not have to worry about anything else, the notary is in charge of sending the documents to the Civil Registry to make it effective.
How long does it take to get a divorce?
The time it takes for the spouses to deliver all the documentation to us. We have managed to process divorces in a matter of a few days. You can be divorced within 7 days.
EXPRESS DIVORCE before the Courts
€ 900 All Inclusive (Lawyer and attorney)
If, on the other hand, you have minor children, we must present the procedure at the Court, and instead of a notary we will need a lawyer.
What procedures must be carried out?
Mutual agreement lawsuit is filed in court. The Court will summon the parties one day to ratify the agreement presented. Subsequently, the Prosecutor will be transferred to review the established agreements and if he agrees, it will be approved. Finally, the judge will pass sentence approving the agreement.
How long does it take to get a divorce?
The term will depend on the congestion of the Court in which the lawsuit goes. It can take about 2-3 months.
DISPUTE DIVORCE before the Courts
If, on the other hand, there is no agreement between the parties, ask us about your personal circumstances and we will indicate the best strategy to follow, as well as the procedure fees.
CALL US AND WE WILL TALK TO YOU WITHOUT COMMITMENT
+34 971 72 42 31 / +34 600 33 84 63
Raso & Asociados Lawyers specialists in mutual agreement EXPRESS DIVORCE